I translated it with Google Translate, so I think there is something strange. Please forgive me.
---
How to turn off the mobile data communication in Garaho GRATINA KYF37, we tell Innovation its ~ ~!
Really totally no longer a mobile communication When this setting!
It does not take packet charges, operating at a minimum monthly fee you can!
E-mail is also not worry because you can connect in there if there is a Wi-Fi environment to the Internet.
Turn off the mobile data communication, let's use the Garaphone discount!
Since a very simple way, you do not worry because you can recover on the soon to mobile data communication even on the go!
Let's go immediately! !
To turn off the mobile data communication! [KYF37 ed.]
Immediately, we will continue to explain how to set off the mobile data communication!
It is okay because it is easy! !
1. First, open the menu. 「設定」"Settings" and select.
2.Open「無線・ネットワーク」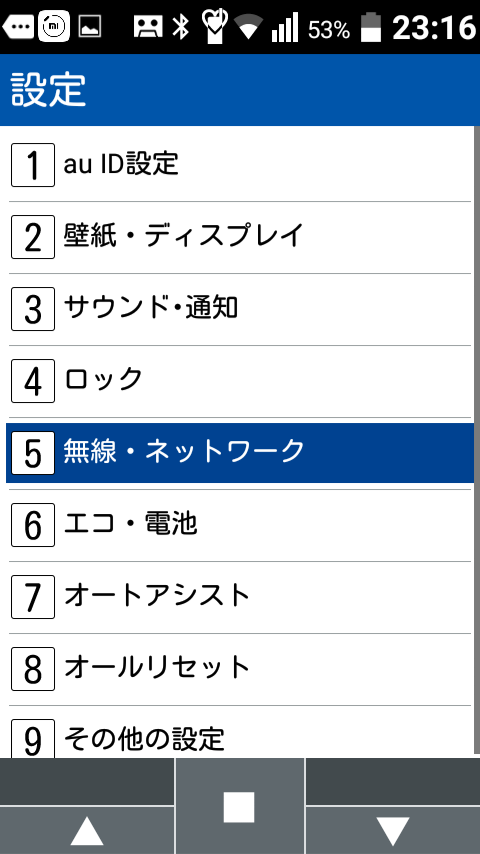 3.Open「データ使用量」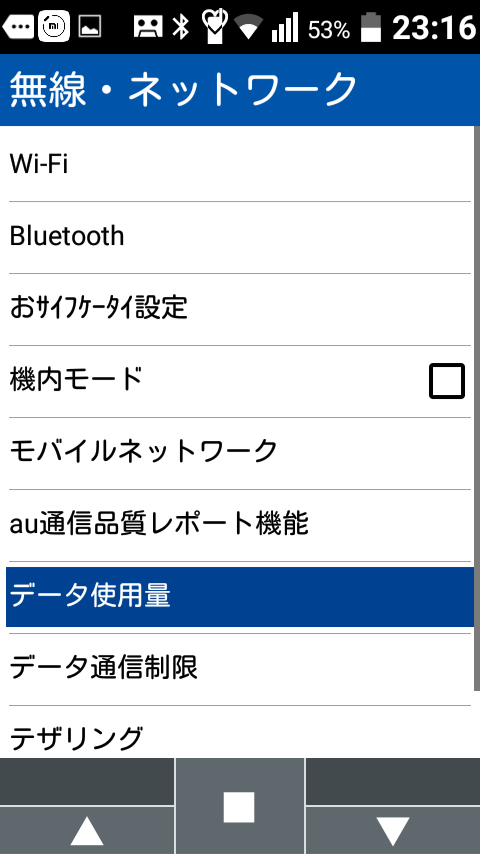 4.Remove the checkmark of「モバイルデータ」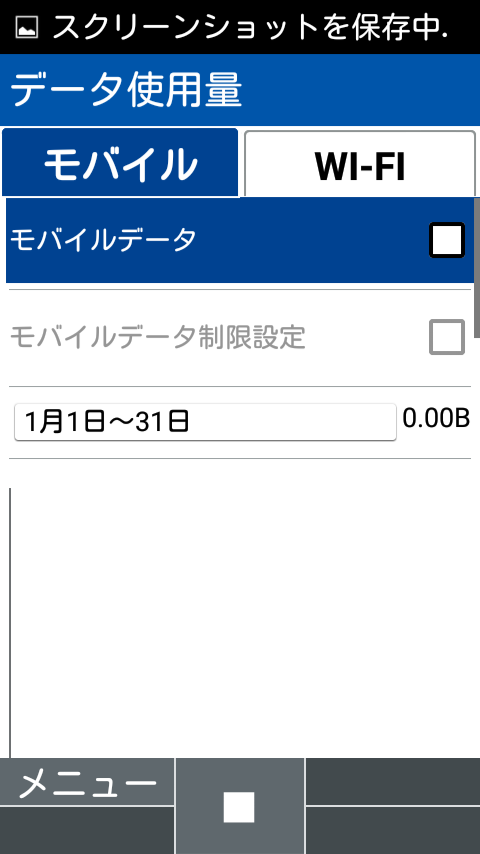 that's all! !
Right? It was easy?
Of sure mobile data communication is turned off?
At a later about two days, the No. 4 "data traffic" and went to the place of, not a ~ and if you continue to scroll to the bottom,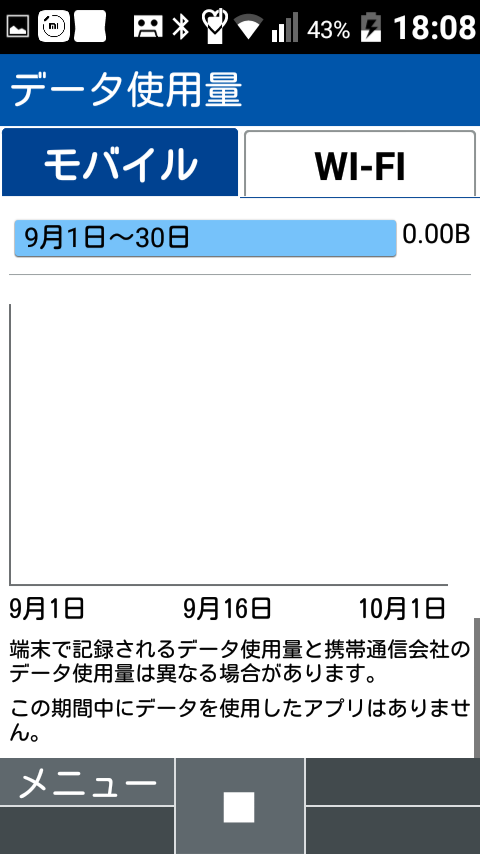 And in this way to pure white is in the screen does not have any mobile communication if it is.
(Make sure that the place referred to as a "mobile" in the upper left is turned selection (blue).)
By the way data communication have been made and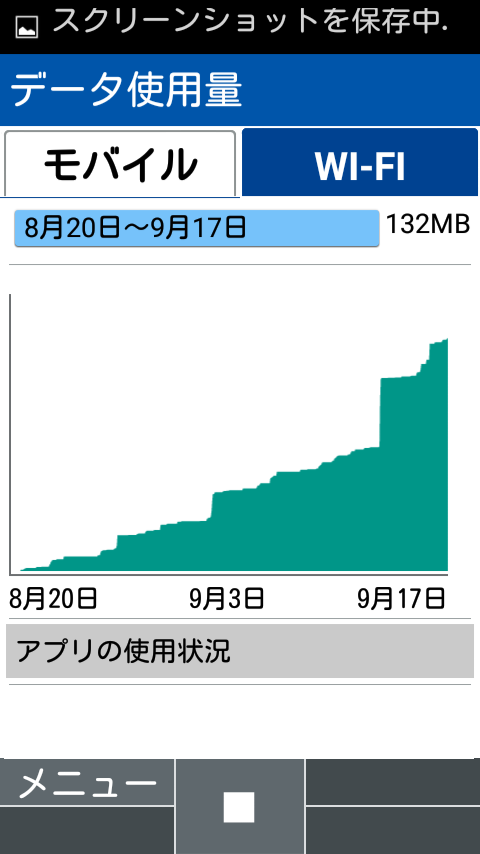 In this way the graph is displayed.
(This screen has been selected the place to say that the top right corner of the WI-FI, is a communication amount of Wi-Fi communication.)
Since the graph has not been yet unless the packet communication is displayed, please feel easy.
I am using the nearly two years KYF37 using this method, data communication fee (packet communication charges) never was charged a.
To be precise, it is only using the packet communication at the time of the carrier mail forwarding settings.
Terminal initialization of the first only packet bill because it uses a mobile data communication will occur.
Only there it is there is no way.
E-mail does not reach?
Mobile network there is no relationship "Call of incoming and outgoing" and "SMS (C-mail)" There is no problem at all even turn off the mobile data communication!
But, for everyone is anxious E-mail or will not? ?
If turning off the mobile data communication, it does not lead to a web service, the Internet of course.
You can use it connect with Wi-Fi.
So, "○○○@ezweb.ne.jp" of you come mail to the carrier mail addressed what will happen? ?
Do not worry!
E-mail automatic reception does is not , but when it reaches the carrier mail addressed to, you will be notified in Garaho almost immediately!
"E-mail
You have mail on the server."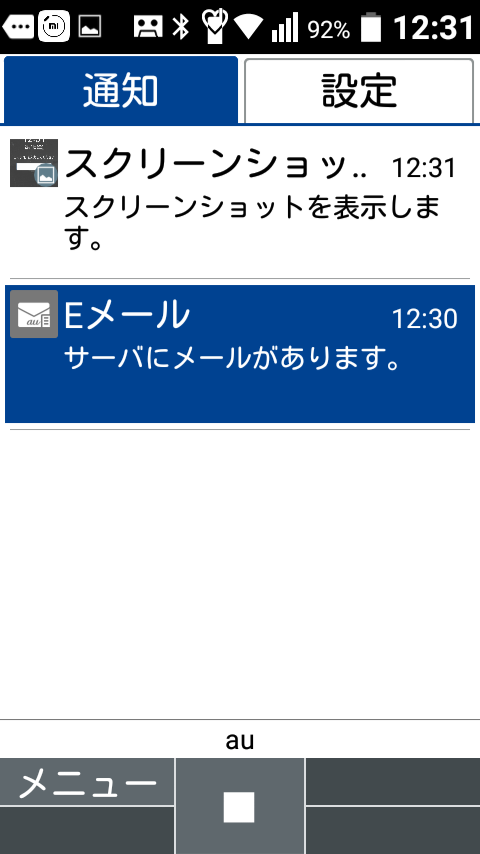 In this way notification is coming.
Soshitara home of Wi-Fi and in the tethering of smartphone you can download the e-mail and a Wi-Fi connection.
By connecting it can also of course the reply of e-mail!
In recent years, convenience stores and supermarkets, but it offers free Wi-Fi spots in and karaoke store!
Send and receive E-mail, you may want to take advantage Since its Wi-Fi spot is enough!
In addition, "town Wi-Fi" If you install the app called to KYF37 to Gonyogonyo, for us to connect to the free Wi-Fi spot automatically.
Tricks of the sides will also teach you secretly now!
Summary
In GRATINA KYF37 how to turn off the mobile data communication is surprisingly easy!
Open「設定」

Open「無線・ネットワーク」

を開く

Open「データ使用量」

を開く

Remove the checkmark of「モバイルデータ」
That's all!
Have a good mobilelife!
---
↓↓↓